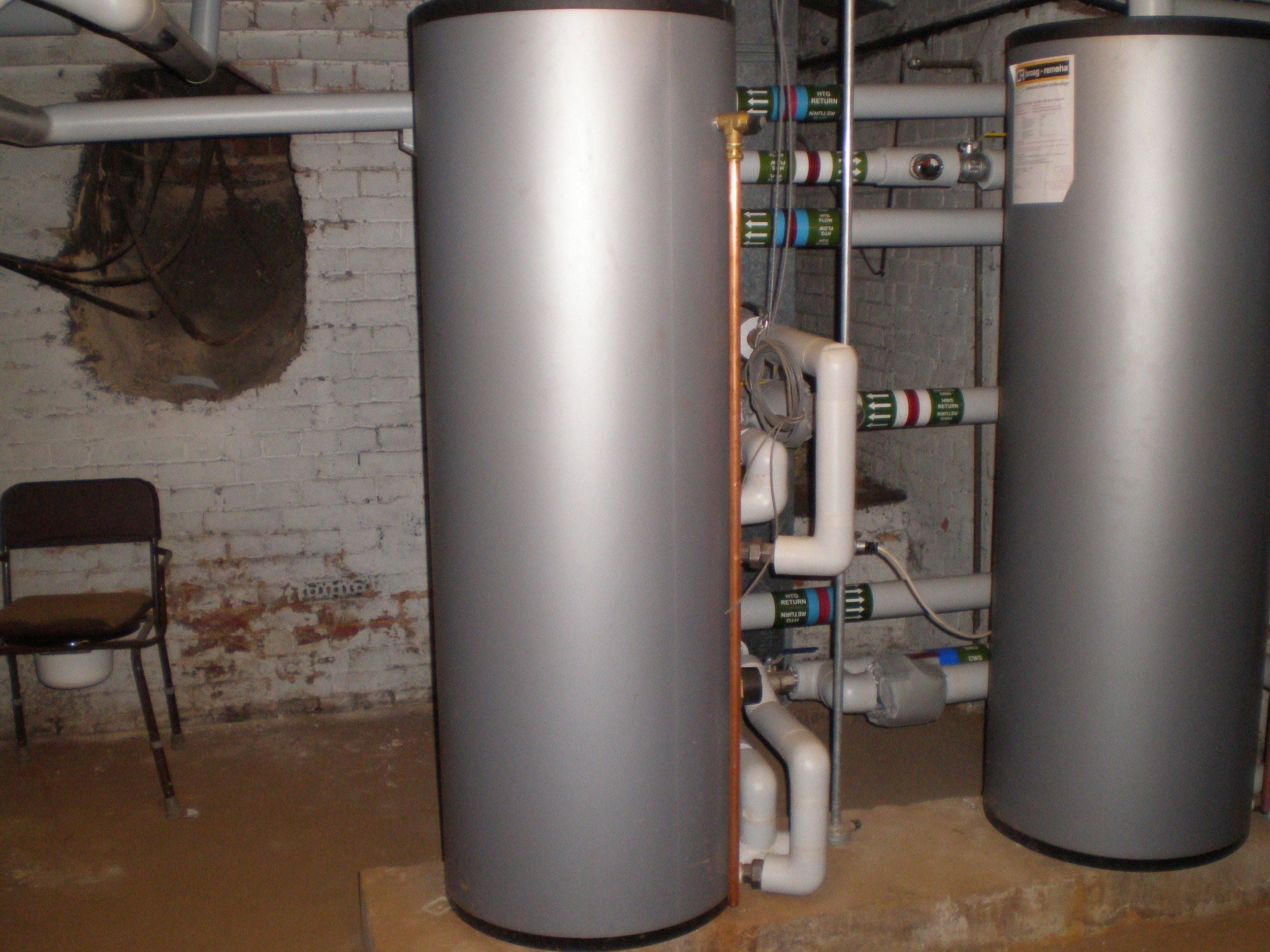 SISTER MARY CONVENT - PLANT ROOM
· We provided new replacement gas fired boilers for a convent, due to continual inefficencies of the existing plant
· We provided a new plant room arrangement that promoted greater reliability, easier control and brought value for money in terms of capital expenditure
· We ensured continual use of the hot water system
The existing heating system at this convent was over 20 years old and consisted of two 350Kw floor standing conventional flue gas fired boilers. The boilers had an efficiency rating of 75%, but due to their poor order, were resulting in efficiencies far less than this original badge rating. The boilers were controlled by a complex, compensating energy management system.
The boilers served thirty large low-surface temperature (LST) radiators. Eachradiator equipped with thermostatic radiator valves, providing local temperature control. As part of the sealed system, the pipework used a very old pressurisation unit to maintain water levels.
The boilers we selected were two Remeha Quinta 115 wall mounted high efficiency condensing boilers. The combined flue gas outlet alongside the combustion air inlet were mounted on the top of the boiler. At the bottom was located the flow, return, gas and condensate connections.
Challenges / Solutions / Value engineering
The boiler installations involved a reverse return two pipe arrangement with a common header. We extended the pipework to connect onto the existing unvented hot water plant, as stipulated by the client. The heating pipework had two zone control valves fitted in a parallel arrangement.
On completion of this installation we had provided an economical, reliable system with fantastic cost efficiency. Savings were also found through gas consumption, which were delivered by installing boilers with a 92% efficiency rating. Optimising programmable room thermostat brought further savings due to improved control, which is able to adjust different temperatures at different times of the day.
As part of our value for money criteria outlined by our client, we initially carried out heat loss calculations for the building. Our calculations determined that the original boiler plant was oversized by 20%.
In addition to the optimisation feature is included a self learning control that is able to determine how long it takes to heat the building, which means the boilers only fire when necessary. By simply calculating the correct boiler plant size and applying simple but effective controls we were able to reduce Capital expenditure significantly.