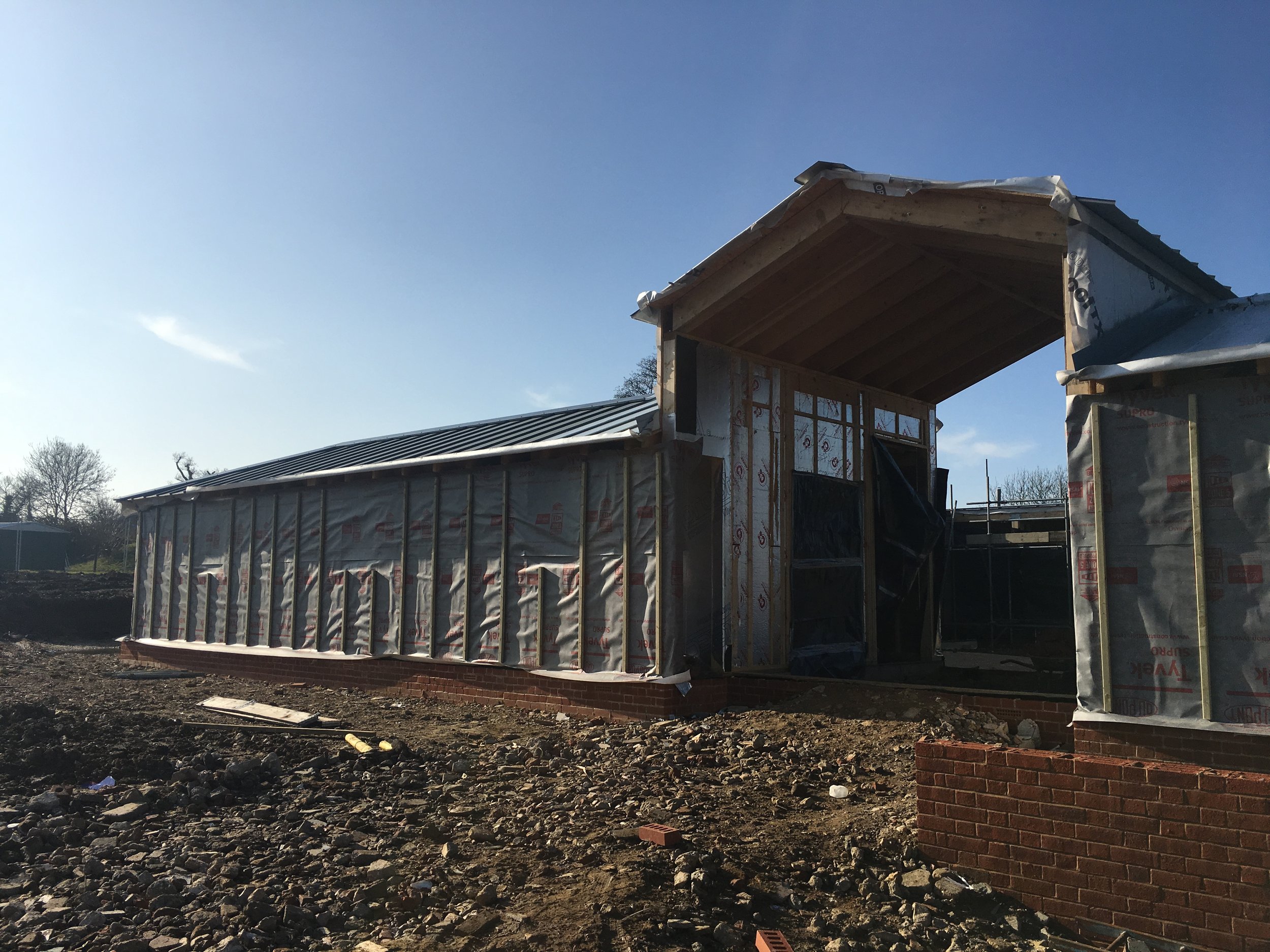 MACHRIE LINKS - STABLES D&B PROJECT
Gilmartins demolished the existing stable building and associated structures to replace the same volume within the greenbelt for a 4,600 sqft lateral house arranged around a private central courtyard.
Whilst the site is easily accessible, being only 15 minutes to central London from the mainline train station, it is within a picturesque parkland setting which falls away to the east affording long views across meadows towards historic woodland.
The house includes six bedrooms, large living and kitchen areas, plus a dining loggia which can be simultaneously opened up to the internal landscaped courtyard and the south facing terrace via a continuous glass sliding wall. The private courtyard has a sunken fire pit for prolonged summer evenings under the stars.